Sapevate che ormai al giorno d'oggi i bambini non sanno fare nulla? Non sanno uscire fuori di casa, andare in giro o al parco a giocare, vedersi con gli amici, relazionarsi o cenare con la famiglia. Stanno addirittura chiudendo le scuole perché i bambini non si fanno più vedere a lezione poiché giocano ai videogiochi 24 ore su 24, 7 giorni su 7.
Questa è la versione stereotipata che ci propinano i media da quando le consolle avevano al massimo 8 bit! Ora, io credo che chi oggi è un genitore ha avuto all'80% eppure, se non sei in grado di limitare il tempo di tuo figlio con Fortnite, Legue Of Legends, Apex, I Puffi o qualunque altra cosa i ragazzini giochino in questi giorni, la divisione del supermercato Aldi nel Regno Unito, che per inciso non ha nulla a che fare con l'industria del videogioco, né la genitorialità – ha la soluzione per te.
"Teatime Takedown" è una promozione pensata per far tornare i bambini nel mondo reale e, soprattutto, senza che nessun genitore debba assumersi alcuna responsabilità esplicita (come magari staccare la presa del modem nda).
In pratica: dopo una spesa da Aldi basta inserire il codice buono dello scontrino, consegnare il nome da giocatore di tuo figlio e ovviamente il gioco in cui gioca, al supermercato e, tra il 22 marzo e il 31 marzo, Aldi potrebbe inviare una "squadra di giocatori professionisti" che a detta loro batteranno tuo figlio per rispedirlo subito nel mondo reale. Perché ovviamente ,quando uno perde ai videogiochi, smette di giocare… (faccia sarcastica qui)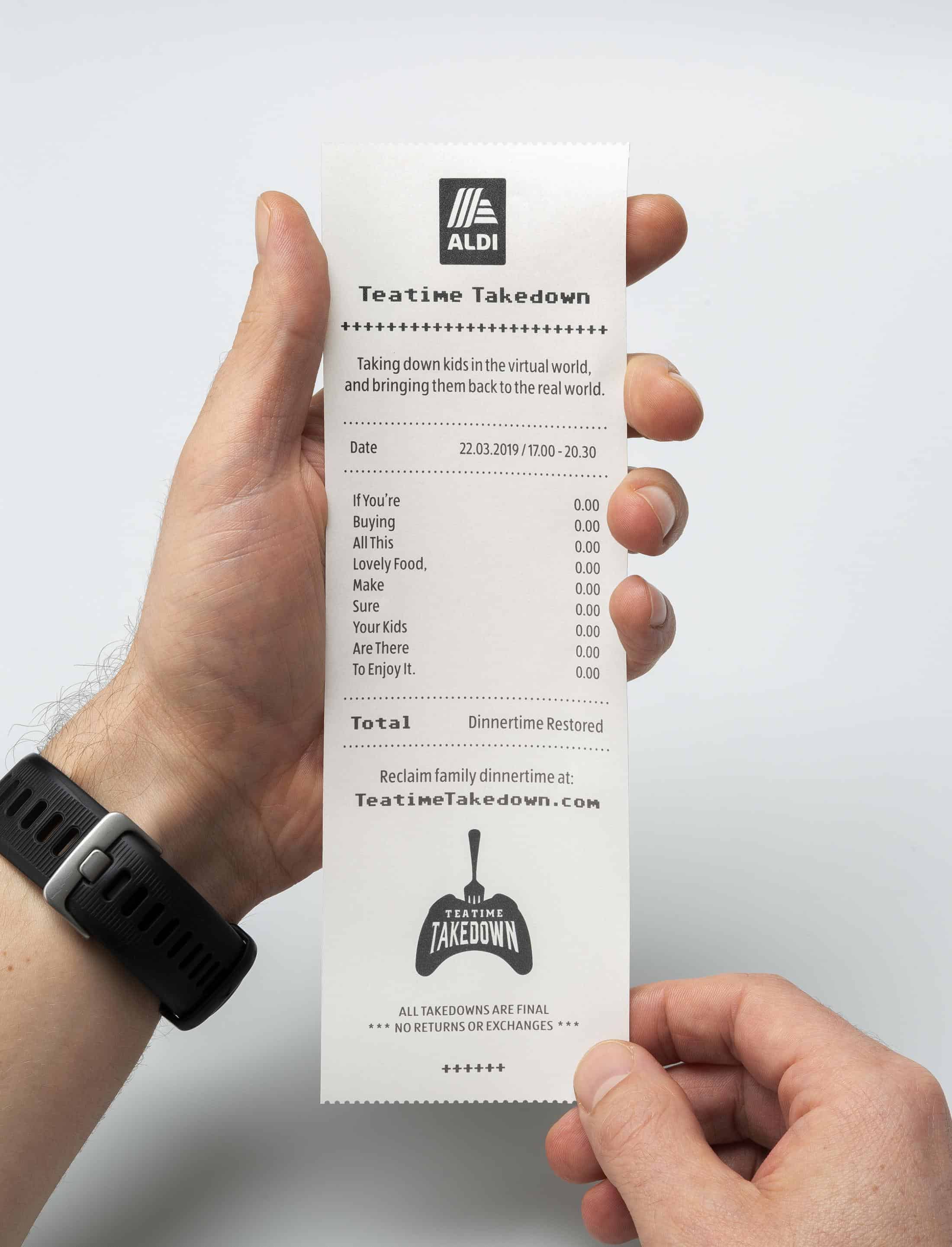 "Is your kid's rugby practice getting in the way of your weekends? We'll send in the Samoan International side to crush them so badly they'll abandon their hobby for good"

Why is gaming the villain, this could be any hobby on the planet?

— Tom (@Codexcaster) 13 marzo 2019
Ecco io non credo che Aldi abbia fatto questa promozione in malafede ma probabilmente chi ha consigliato ad Aldi di farla era proprio fuori dalla loro confort zone e probabilmente ne capisce pure poco di questo mondo. Qui non si prende nemmeno in considerazione il concetto di respawn tanto per dirne una. Aldi afferma che nel Regno Unito circa il 38% dei giovanissimi si rifiuta di sedersi a tavola con i genitori e, secondo 1/4 dei genitori, è colpa dei videogiochi online.
C'è da dire che la dipendenza da videogiochi è un problema reale e come tale va affrontato nel modo giusto e con i giusti mezzi e professionisti del settore. Mettere alla gogna il videogioco in se non ha senso. Avevamo avuto già conferma di questo quando proposero il servizio "bully hunters".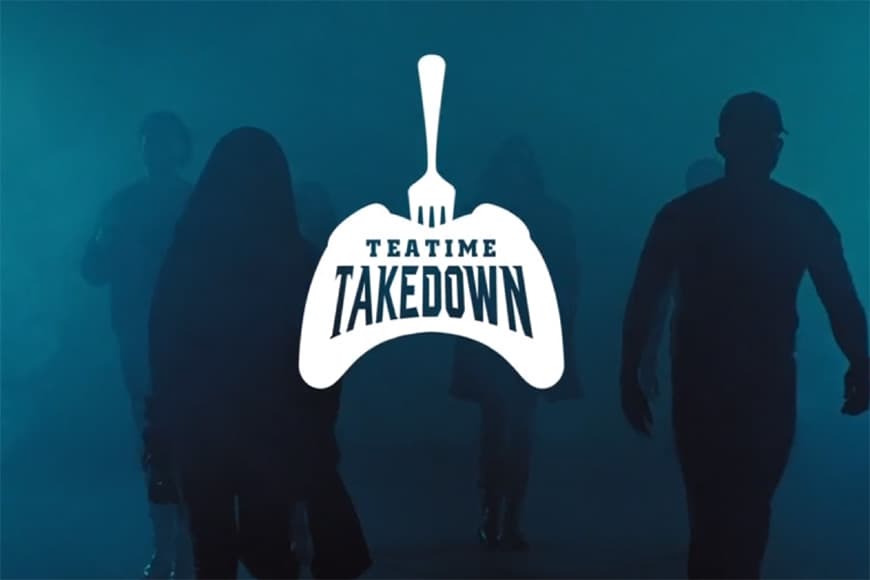 La campagna pubblicitaria ha provocato rabbia tra la comunità di e-sports, che ha accusato la catena di supermercati di parlare di cose che non conosce affatto, e sembra quantomai stupido scagliarsi contro un ambiente che ultimamente sta diventando traino economico di molte aziende.
In realtà e un po' come dire " i piani del fine settimana saltano per colpa della partita di calcio di tuo figlio? Ingaggia una squadra di serie A per stracciarlo sul campo e farlo sentire miserabile e odiare quello sport per sempre."
Credo che questa sia una cosa abbastanza fuori di melone o almeno, sulle guide "come crescere un figlio" io questo capitolo non l'ho trovato.
Certo, il tempo da passare con la famiglia è importante ma questa campagna è strutturata in modo sbagliato e per i gamer principianti, un'operazione del genere ha il sapore di cyber-bullismo. L'unica nota "simpatica" che si potrebbe salvare di tutta la campagna promozionale è l'idea di nascondere messaggi su dei prodotti che un figlio non leggerebbe mai.
Nel complesso è semplicemente una campagna incredibilmente inappropriata. I genitori dovrebbero stabilire dei limiti e anche interessarsi agli hobby dei loro figli. Forse fare qualcosa insieme, invece di farli smettere affidandosi a dei cyber sicari. In particolare, è un po' inappropriato perché sembra che la ragione per cui la campagna sta in piedi è per vendere le ricette dei prodotti nella sezione "teatime".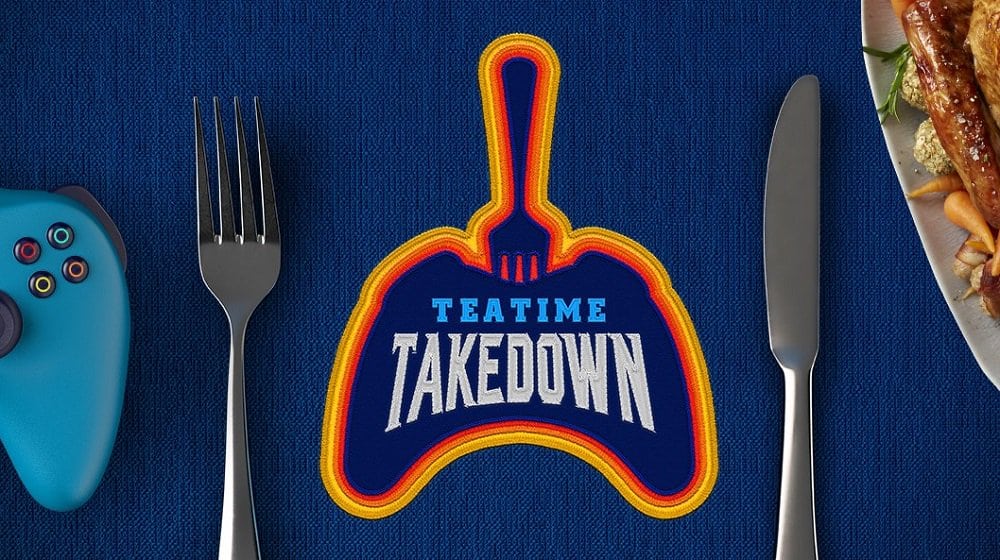 Voi cosa ne pensate? la situazione è davvero cosi grave da doversi affidare a dei CYBER SICARI? fatecelo sapere nei commenti!
Se vuoi confrontarti su questo e altri argomenti con la community, ti ricordo che siamo su facebook con la nostra Pagina oppure puoi discuterne con noi nel nostro gruppo!
Source: robadagrafici