Ogni anno il colore Pantone dell'anno e uno dei avvenimenti più attesi dal pubblico di creativi, ma quest anno un duo di designers ha deciso di dirottare la scelta del colore Pantone per il 2020 coinvolgendo tutti i creativi che hanno a cuore l'ambiente.
Il duo creativo Jack + Huei ha dirottato l'attenzione del colore Pantone 2019 sulla crisi ambientale che ha ucciso la Grande Barriera Corallina.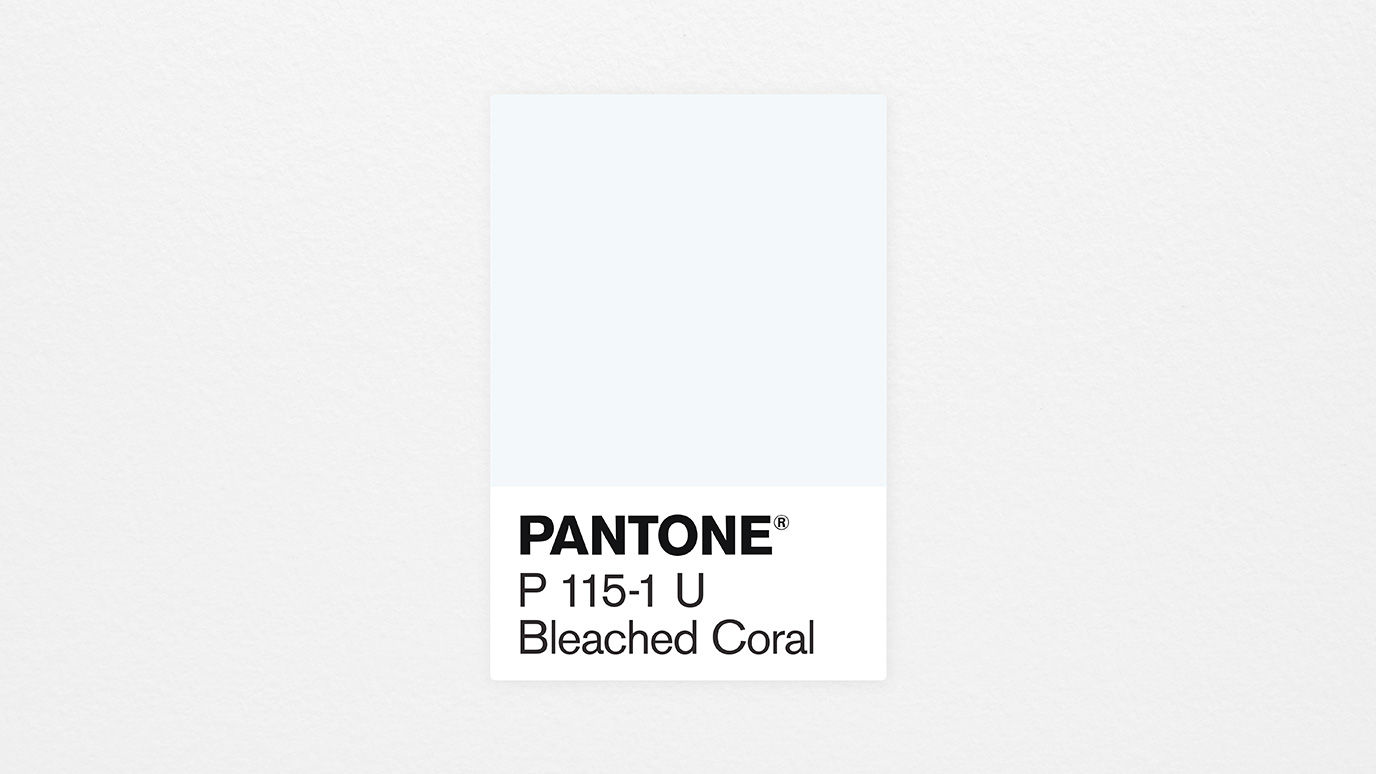 Il "Color of the Year" di quest'anno scelto da Pantone è Living Coral – aka Pantone 16-1546 – una tonalità calda e tranquilla tra l'arancione e il rosa che richiama le tendenze che l'azienda ha visto alle Fashion Week di Londra e New York. Tuttavia, con oltre il 45% del corallo della Grande Barriera Corallina che è morto negli ultimi tre anni, due creativi con sede a Melbourne hanno proposto un colore per il 2020 per evidenziare il pericolo della perdita del più grande sistema di barriera corallina del mondo.
Oltre il 30% del corallo della Grande Barriera Corallina è stato ucciso durante un'ondata di caldo marino anomolo nel 2016, con un ulteriore 20% di morte nel 2017. Non abbiamo ancora avuto i dati del 2018, ma è improbabile che siano notizie positive visto i repentini cambiamenti climatici e l'innalzamento del riscaldamento globale.
In una e-mail, l'art director Huei Yin Wong e il copywriter Jack Railton-Woodcock descrivono la scelta di Pantone per Color of the Year 2019 come "irresponsabile e sorda ai problemi ambientali".
"Un marchio tanto influente come Pantone dovrebbe prendere una posizione sulle questioni che riguardano la società, come il cambiamento climatico, usare la loro voce per parlare con i creatori di ogni settore", e in questo modo influenzare anche la vastità di pubblico e porre l'attenzione su un problema cosi grave come il grave danno che le nostre scelte di vita influenzi il pianeta
Il duo suggerisce il Pantone 115-1 U leggermente bianco come colore dell'anno 2020, ribattezzato "Corallo sbiancato", riferendosi alle virate dei coralli colorati quando muore. Basandosi sul presupposto che la scelta del colore dell'Anno da parte di Pantone influenzi le scelte cromatiche degli altri – piuttosto che semplicemente riflettendoli – affermano di credere che se questo colore fosse pervasivo come Living Coral, porterebbe a maggiori sforzi in termini ambientali sforzi per il corallo e in altre aree.
"Immagina se la comunità creativa in generale portasse il Bleached Coral dalle profondità dell'oceano, direttamente ai vestiti che indossiamo, ai prodotti che acquistiamo e ai media che consumiamo", scrivono. "Immagina se il Colore dell'Anno di Pantone fosse tanto diffuso e di grande impatto come il cambiamento climatico stesso."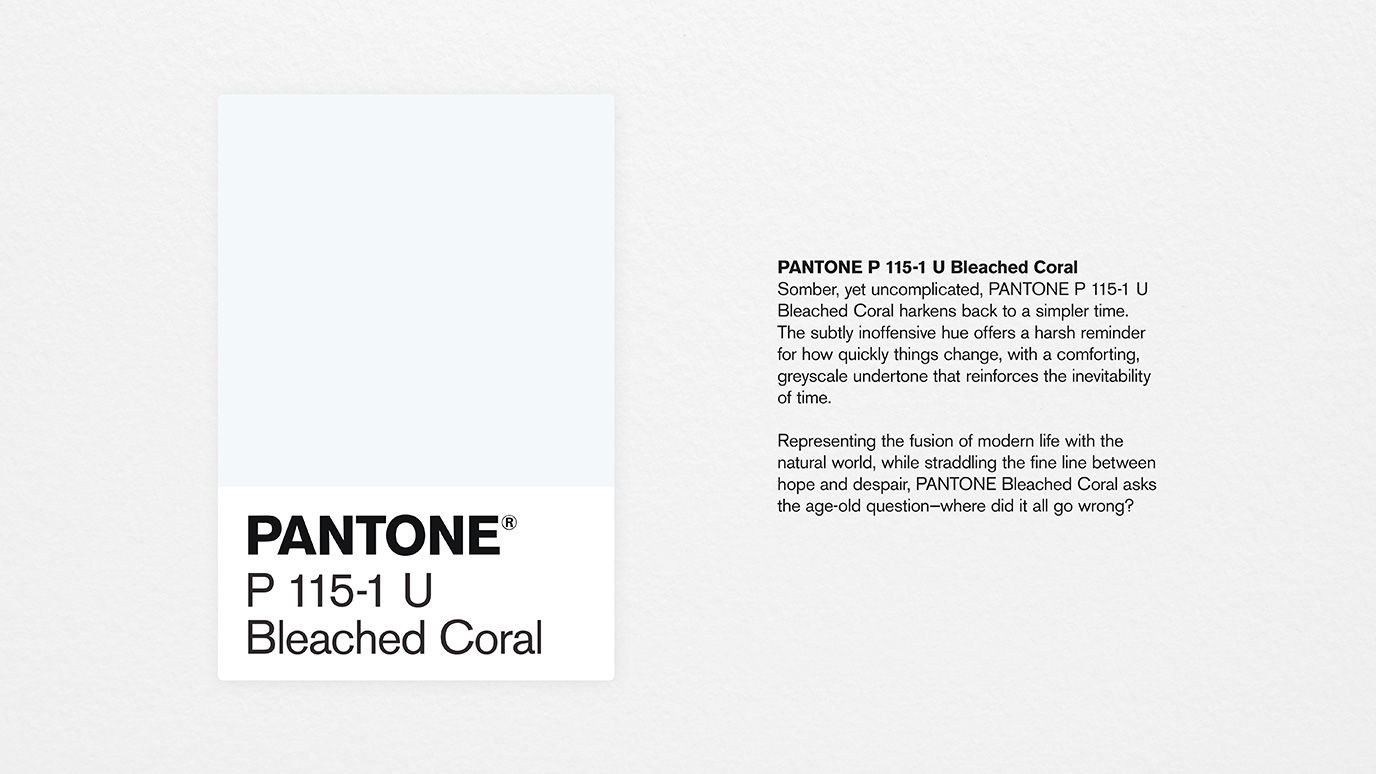 La coppia freelance  Jack + Huei  ha lavorato per clienti tra cui Cadbury, Ford e Maybelline
L'articolo Il colore pantone del 2020 'sarà Bleached Coral' proviene da ROBADAGRAFICI.NET.
Source: robadagrafici